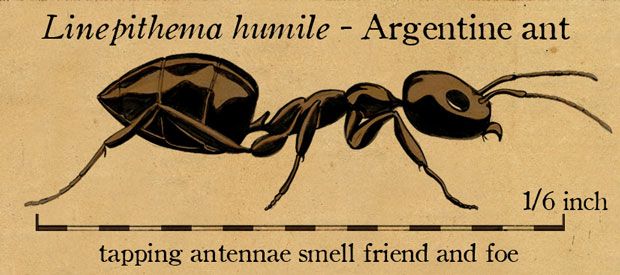 Just listened to Radio Lab's story on Argentine Ant Invasion. Some interesting fun things:
These ants are on every continent, and some islands, except Antarctica (irony).
When they meet other species of ant they fight to the death and tear them to pieces.
The homogenous harmony in Argentine Ant Society means that even when moved between continents they don't fight each other because they still see themselves as one SUPER MEGA ANT COLONY.
White Supremacists have cited research on these ants as evidence that monoculture is best, others have seen the SUPER MEGA COLONY as evidence that, like humans, these ants are one of the few species capable of recognising kinship between continents.
Imperialist ants: there will be a reckoning, eventually…